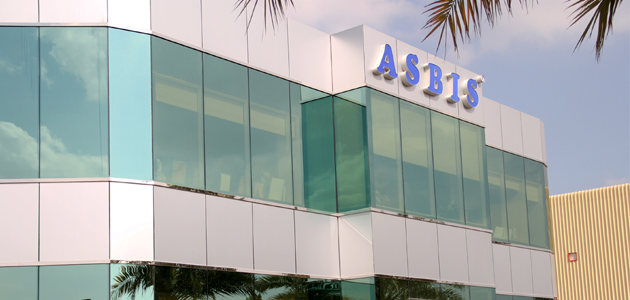 ASBIS Middle East Overview
ASBIS – Success Through Focus
ASBIS Middle East is one of the leading IT distributors in the Middle East region.
In 2009, the Company has accepted the challenge of global crisis and swiftly adapted to the changes in the environment by reviewing the product portfolio, reducing expenses and focusing on improving the cash flow and maintaing profitability level.The Company's strategy, focused on transparency to partners, vendors and investors, accompanied with strong internal management proved to be effective during the massive changes in the market landscape. Despite crisis situation, which had heavily impacted the region, 2009 has become a year of opportunities for those, ready for immediate action. ASBIS Middle East was one of the few who had benefit from the situation - increase in revenue, expansion of product portfolio and geographical coverage, increase of Company's name and private labels awareness, which especially resulted in customers' loyalty during the toughest months and remarkable involvement of the Company in the retail business.
In 2009 ASBIS Middle East had highest levels of growth in revenue and margin compared to other companies of ASBIS Group. Geographically it made a successful expansion to The Kingdom of Saudi Arabia, set up 3 independent branches in main cities there: Jeddah, Riyadh, Al Khobar.
The Company provided growth not only for product groups of it's main partners with long-term relationship, like AMD and ATI, Seagate, Toshiba and ECS, but also for product from it;s new partners, like Lenovo and D-Link. In 2009, ASBIS not only presented Lenovo brand to Saudi Arabia. ASBIS has been also appointed Apple Value Added Distributor (VAD) status in Georgia and 9 CIS countries. Another product focus has been made on software vendors, like Symantec and PC Tools.
Retail industry has been successfully approached by ASBIS with it's private labels - Canyon and Prestigio, as well as Toshiba and Lenovo in Saudi Arabia. ASBIS achieved agreement with an impressive list of main retail players in the region - CompuMe, PlugIns Electronics, Jumbo electronics, Jacky's Electronics LLC, EMAX Electronics, Sharaf DG, Carrefour, Geant, HyperPanda, LuLu and others.
To maintain high-level services, ASBIS invested into cutting-edge technologies from the leading hardware and software vendors to implement effective warehousing system, which in collaboration with existing ERP system and online B2B and B2C portals would ensure that the fully-automated process reduces time, effort and therefore cost of logistics and warehousing operations, as well as allows the drastically reduce time, required for product delivery for customers' benefit. ERP system has got multiple upgrades to easy the partners' account and stock management.
Cumulative efforts of all ASBIS Middle East departments allowed to build an innovative basis for further Company's growth despite slower than expected revival of the region's economy. Company's professional team ensures that ASBIS - Distribution For your Success!.