BUY ONLINE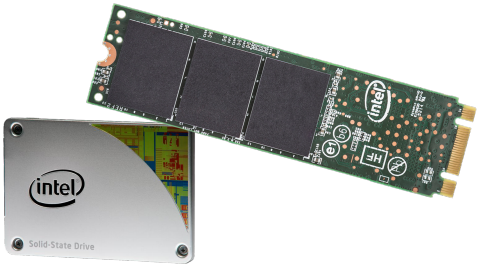 With power-efficient performance and the latest 16nm NAND technology, the Intel SSD 535 Series is designed for consumer and embedded platforms with demanding consumer client applications and intense multi-tasking requirements.
Intel Evolving Storage Technology
Intel® Solid-State Drives (Intel® SSDs) continue to evolve with the introduction of the Intel® SSD 535 Series - designed for a wide range of consumer and embedded platforms, including Ultrabook™, traditional desktops and laptops, mini computers, and digital signage, as well as the latest tablets and small form factor mobile systems. Intel® Solid-State Drive 530 Series combines high quality, reliable performance and low power consumption for space conscious computing.
Product Spotlight
High performance for demanding applications
High quality and reliability
Low power consumption
Space-consious from factor
16nm NAND technology
Wide range of capacities