ASBIS Middle East is an authorized distributor of ATI Sapphire video card to MENA region. We offer our customers the full range of video cards, including the hi-end series of VGA HD5000.
About Sapphire.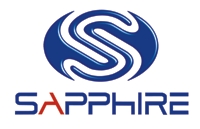 Since ATI announced its manufacturing & distribution relationships with ODMs and AiBs in June of 2001, SAPPHIRE has been THE key ATI Graphics Boards Supplier worldwide and now stands poised and ready to capture the mainboard audience of those who seek a stable platform for their mission critical operations.
Captured within the circuitry of each of SAPPHIRE's graphic cards and mainboards can be found the collective feedback from generations of enthusiasts in every market niche. Brought to life through performance oriented innovation and an emphasis on quality control, SAPPHIRE designs, manufactures and distributes the most complete range of ATI video boards and mainboards-from the mainstream products that afford the casual user the opportunity to enjoy enriched graphics and affordable platform solutions to the state-of-the-art technological marvels that drive fantasies to before unattainable thresholds of realism, and offer the pinnacle of stability and performance!

ATI Sapphire Mobility Radeon™ HD 5000 Series GPUs
Accelerate. Maximize. Dominate your GAMES!
Ready for fast, intense, immersive visuals? With Microsoft® DirectX® 11 support you can play the latest HD games with unrivalled visual quality, astonishing realism and ultra-fast frame rates for ultimate gaming domination.


ATI Sapphire Eyefinity Technology: Expand your visual real estate (up to 6 displays) with revolutionary multi-display capabilities that let you see more and get more done.
ATI Sapphire Stream Technology: Accelerate the most demanding applications with ATI Stream technology and do more with your notebook.
DirectX® 11 Technology: The first mobile GPUs to deliver full support for Microsoft® DirectX® 11 technology. Get rich, realistic visuals and explosive HD performance on the latest DirectX 11-supported games and applications so you can dominate your gaming competition.
ATI Sapphire CrossFireX™ Technology: Get a graphics performance boost with ATI CrossFireX™ technology in dual GPU mode to meet the hard-core demands of your alternate reality.

What is ATI Sapphire Eyefinity?
In the past, multi-display systems catered to professionals in financial, gasand oil, and medical industries where multi-display systems are not desirable, but a necessity. Expand your view of gaming, productivity, and entertainment and discover a new realm of panoramic computing with Sapphire ATI Eyefinity multiple-display technology. With the introduction of new SapphireHD5000 series graphic cards which are compliant with next-generation DirectX® 11 and ATI Eyefinity Technology with DisplayPort connectivity, the Sapphire HD5000 series graphics cards enable a single GPU to support up to three independent display outputs simultaneously. The most popular LCD monitor has a resolution of 1,920 x 1,080. With three monitors, a single Sapphire HD5000 series graphics card is able to deliver 5,760 x 1,080 resolutions when the monitors are placed in landscape display group. Sapphire ATI Eyefinity Technology supporting up to six monitors on a single GPU is scheduled to be released in the future.
Sapphire HD 5900 series

SAPPHIRE HD5970 2GB GDDR5 PCIE


Specifications:

Output
2 x Dual-Link DVI
1 x Mini-DisplayPort
GPU

735 MHz Core Clock
40 nm Process Technology
3200 x Stream Processors

Memory
2048 MB Size
512 -bit GDDR5
4040 Mbps Clock Effective
Technologies

Microsoft DirectX® 11
ATI Eyefinity
Advanced GDDR5 Memory Technology
40nm Process Technology
ATI Stream Technology
ATI Avivo HD (DVD/HD-DVD/Blue-ray Playback)
ATI CrossFireX™ Multi-GPU Technology
Dolby® TrueHD and DTSHD Master Audio™ Support

to the top
Sapphire HD 5800 series
SAPPHIRE VAPOR-X HD5870 1GB GDDR5 PCIE

SAPPHIRE HD5870 1GB GDDR5 PCIE (Game Edition)

Specifications:
Specifications:

Output
2 x Dual-Link DVI
1 x HDMI
1 x DisplayPort
GPU

850 MHz Core Clock
40 nm Process Technology
1600 x Stream Processors

Memory
1024 MB Size
265 -bit GDDR5
4800 Mbps Clock Effective
Technologies

Vapor-X Technology
Microsoft DirectX® 11
ATI Eyefinity
Advanced GDDR5 Memory Technology
40nm Process Technology
ATI Stream Technology
ATI Avivo HD (DVD/HD-DVD/Blue-ray Playback)
ATI CrossFireX™ Multi-GPU Technology
Dolby® TrueHD and DTSHD Master Audio™ Support

Output
2 x Dual-Link DVI
1 x HDMI
1 x DisplayPort
GPU
850 MHz Core Clock
40 nm Process Technology
1600 x Stream Processors
Memory
1024 MB Size
256 -bit GDDR5
4800 Mbps Clock Effective
Technologies
Microsoft DirectX® 11
ATI Eyefinity
Advanced GDDR5 Memory Technology
40nm Process Technology
ATI Stream Technology
ATI Avivo HD (DVD/HD-DVD/Blue-ray Playback)
ATI CrossFireX™ Multi-GPU Technology
Dolby® TrueHD and DTSHD Master Audio™ Support

SAPPHIRE HD5850 1GB GDDR5 PCIE (Game Edition)

SAPPHIRE HD5830 1GB GDDR5 PCIE (Game Edition)

Specifications:
Specifications:

Output
2 x Dual-Link DVI
1 x HDMI
1 x DisplayPort
GPU
725 MHz Core Clock
40 nm Process Technology
1440 x Stream Processors
Memory
1024 MB Size
256 -bit GDDR5
4000 Mbps Clock Effective
Technologies
Microsoft DirectX® 11
ATI Eyefinity
Advanced GDDR5 Memory Technology
40nm Process Technology
ATI Stream Technology
ATI Avivo HD (DVD/HD-DVD/Blue-ray Playback)
ATI CrossFireX™ Multi-GPU Technology
Dolby® TrueHD and DTSHD Master Audio™ Support

Output
2 x Dual-Link DVI
1 x HDMI
1 x DisplayPort
GPU
800 MHz Core Clock
40 nm Process Technology
1120 x Stream Processors
Memory
1024 MB Size
256 -bit GDDR5
4000 Mbps Clock Effective
Technologies
Microsoft DirectX® 11
ATI Eyefinity
Advanced GDDR5 Memory Technology
40nm Process Technology
ATI Stream Technology
ATI Avivo HD (DVD/HD-DVD/Blue-ray Playback)
ATI CrossFireX™ Multi-GPU Technology
Dolby® TrueHD and DTSHD Master Audio™ Support

to the top
Sapphire 5700 Series
SAPPHIRE VAPOR-X HD5770 1GB GDDR5 PCIE

SAPPHIRE HD5770 1GB GDDR5 PCIE

SAPPHIRE HD5750 1GB GDDR5 PCIE

Specifications:
Specifications:
Specifications:

Output
2 x Dual-Link DVI
1 x HDMI
1 x DisplayPort
GPU
860 MHz Core Clock
40 nm Process Technology
800 x Stream Processors
Memory
1024 MB Size
128 -bit GDDR5
4800 Mbps Clock Effective
Technologies
Vapor-X Technology
Microsoft DirectX® 11
ATI Eyefinity
Advanced GDDR5 Memory Technology
40nm Process Technology
ATI Stream Technology
ATI Avivo HD (DVD/HD-DVD/Blue-ray Playback)
ATI CrossFireX™ Multi-GPU Technology
Dolby® TrueHD and DTSHD Master Audio™ Support




Output
2 x Dual-Link DVI
1 x HDMI
1 x DisplayPort
GPU
850 MHz Core Clock
40 nm Process Technology
800 x Stream Processors
Memory
1024 MB Size
128 -bit GDDR5
4800 Mbps Clock Effective
Technologies
Microsoft DirectX® 11
ATI Eyefinity
Advanced GDDR5 Memory Technology
40nm Process Technology
ATI Stream Technology
ATI Avivo HD (DVD/HD-DVD/Blue-ray Playback)
ATI CrossFireX™ Multi-GPU Technology
Dolby® TrueHD and DTSHD Master Audio™ Support

Output
2 x Dual-Link DVI
1 x HDMI
1 x DisplayPort
GPU
700 MHz Core Clock
40 nm Process Technology
720 x Stream Processors
Memory
1024 MB Size
128 -bit GDDR5
4600 Mbps Clock Effective
Technologies
Microsoft DirectX® 11
ATI Eyefinity
Advanced GDDR5 Memory Technology
40nm Process Technology
ATI Stream Technology
ATI Avivo HD (DVD/HD-DVD/Blue-ray Playback)
ATI CrossFireX™ Multi-GPU Technology
Dolby® TrueHD and DTSHD Master Audio™ Support


Read more >>
Buy online >>
Contact us for orders >>
SAPPHIRE HD 5770 FleX Simplifies ATI Eyefinity

SAPPHIRE HD 5770 FleX 1GB GDDR5


Specifications:

Output
1 x Dual-Link DVI
1 x HDMI
1 x DisplayPort
1 x Single-Link DVI-D

GPU
850 MHz Core Clock
40 nm Chip
800 x Stream Processors

Memory
1024 MB Size
128 -bit GDDR5
4800 MHz Effective

Technologies

Sapphire FleX Technology
3 DVI Eyefinity + 1 DisplayPort
Microsoft DirectX® 11
ATI Eyefinity
Advanced GDDR5 Memory Technology
40nm Process Technology
ATI Stream Technology
ATI Avivo HD (DVD/HD-DVD/Blue-ray Playback)
ATI CrossFireX™ Multi-GPU Technology
Dolby® TrueHD and DTSHD Master Audio™ Support

to the top
Sapphire HD 5600, 5500, 5450 Series
SAPPHIRE HD 5670 1GB GDDR5 PCIE

SAPPHIRE HD 5570 1GB DDR3 HDMI

SAPPHIRE HD 5450 1GB DDR3 PCIE HDMI

Specifications:

Output
1 x Dual-Link DVI
1 x HDMI
1 x DisplayPort
GPU
4000 MHz Core Clock
40 nm Process Technology
Memory
1024 MB Size
128 -bit GDDR5
4000 Mbps Clock Effective
Technologies

Microsoft DirectX® 11
ATI Eyefinity
Hyper Memory Support
Advanced GDDR5 Memory Technology
40nm Process Technology
ATI Stream Technology
ATI Avivo HD (DVD/HD-DVD/Blue-ray Playback)
ATI CrossFireX™ Multi-GPU Technology
Dolby® TrueHD and DTSHD Master Audio™ Support

Specifications:

Output
1 x D-Sub(VGA)
1 x Dual-Link DVI
1 x HDMI
GPU
650 MHz Core Clock
40 nm Process Technology
400 x Stream Processors
Memory
1024 MB Size
128 -bit DDR3
1800 Mbps Clock Effective
Technologies

Microsoft DirectX® 11
ATI Eyefinity
Hyper Memory Support
40nm Process Technology
ATI Stream Technology
ATI Avivo HD (DVD/HD-DVD/Blue-ray Playback)
ATI CrossFireX™ Multi-GPU Technology
Dolby® TrueHD and DTSHD Master Audio™ Support

Specifications:

Output
1 x D-Sub(VGA)
1 x Dual-Link DVI
1 x HDMI
GPU
650 MHz Core Clock
40 nm Process Technology
80 x Stream Processors
Memory
1024 MB Size
64 -bit DDR3
1600 Mbps Clock Effective
Technologies

Microsoft DirectX® 11
Hyper Memory Support
40nm Process Technology
ATI Stream Technology
ATI Avivo HD (DVD/HD-DVD/Blue-ray Playback)
ATI CrossFireX™ Multi-GPU Technology
Dolby® TrueHD and DTSHD Master Audio™ Support

Go to the top

More Sapphire news >>