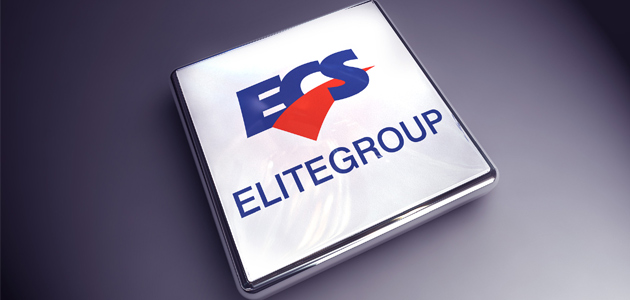 TECS Elitegroup and ECS Motherboards
ECS, the Elitegroup Computer Systems, was established in 1987, and is approaching its 23rd year of business. More than two decades, ECS has overcome a great deal of obstacles facing new businesses and has experienced the joy of significant growth and development. Her main focus has expanded to not only motherboards, but also desktop and notebook computers, graphics cards and other mobile products. ECS is strongly committed to develop cutting-edge technology in order to generate innovative products under environmental friendly designs. ECS comprehensive system of quality control provides our clients with reassurance and fosters long term cooperation.
ECS has been a professional computer motherboard manufacturer since it was founded. Today, the tier-one design manufacturer has two factories in Shenzhen, China. The company and its factories are certified under ISO 9001: 2000 quality management system. The factories are also registered with ISO 14001:2004 for their environmental management system. With over 70 SMT lines and 6 system product production lines, ECS factories have a monthly capacity of 2.5 million motherboards and 200,000 notebook computers. Its advanced management systems ensure timely delivery. Quality assurance systems are in place for producing the highest quality products.


ECS is committed to designing environmental friendly products and implementing efficient and safe recycling programs. The manufacturer is working to comply with the Waste Electrical and Electronic Equipment (WEEE) Directive and the Restriction of Hazardous Substances (RoHS) Directive in Europe. In early 2005, ECS started implementing lead-free process in its production. Producing environmental friendly products is how the company plays its part as a good citizen for the global environment.
ECS "Unlock" Technology
ECS "Unlock " technology provides stable unlocking of hidden cores within the AMD Phenom II and even Sempron 140 processors It offers instant benefit of additional CPU cores without additional cost for improved performance in multithreaded applications. Users can enable/turn-off this feature by BIOS at will for added flexibility to suit the application needs. Unlock is supported on ECS motherboards without ACC (Advanced Clock Calibration) using the AMD SB710 or SB750 Southbridge.

M.I.B. III
M.I.B. III brings the same convenience interface of overclocking as M.I.B. II, it also comes with advance range of frequency tuning for CPU/MEMORY/PCI-E bus speed to take the system performance to superior level. Icon please access the following address.

4most Display
Features complete onboard HDMI, DVI, D-Sub and Display port for more flexible, complete and convenient multi-media plug-in options for excellent visual performance.

Qooltech III
An excellent and unique silent cooler with dual copper pipe to boost super heat dissipation by providing dual heat conduction, an efficient design to calm down system temperature.

AMD Phenom II
With the state-of-the-art technology, AMD's next generation processor, AMD Phenom II, enables the power of platform solutions for gaming, multitasking, and digital entertainment with outstanding performance and energy efficiency

Socket AM3
The latest socket AM3 supports AMD's AM3 processors which have featured the integrated memory controller for DDR3 memory that provides much higher bandwidth to enhance the overall system performance.

HT3.0
The highly scalable Hyper Transport 3.0 is capable to provide incredible bandwidth of the system bus up to 20.8GB/s which would dramatically elevate the efficiency of computing performance.

ATI CrossFire X
The technology not only combines multi-GPU and motherboard power that soars into a new dimension of graphics capability, but also delivers the highest image quality and screen resolutions, even with the most demanding 3D titles.

ATI Hybrid Graphics Technology
To provide better gaming performance than a single graphics card, the innovative design of ATIª Hybrid Graphics Technology is capable to bring additional performance increase up to 1.75X by enabling the power of both integrated graphics core and the add-on graphics card simultaneously.

Dual DDR3 1800 OC
Dual DDR3 1800 O.C. is able to raise processor and RAM clock up to 1800mHz throguh capable RAM in overclock mode. It assists system to obtain optimal performance to meet the O.C. enthusiast needs.

PCI EXPRESS 2.0
The exceptionally increased interconnect bit rate from 2.5GT/s up to 5.0GT/s would effectively eliminates the bottle neck of the system performance and brings the most terrific computing experience from the present to the future.

SATA 6Gb/s
Doubles the transfer speed of SATA 3G, running at speed up to 6.0Gb/s, and can connect with any other SATA 3.0Gb/s and 1.5Gb/s devices for backward compatibility.

RAID 0, 1, 5, 10
Supports RAID 0(Striped disk array), RAID 1(Mirroring disk array), RAID 5(Block Interleaved Distributed Parity), RAID 10 (A Stripe of Mirrors). Provides users the performance and protection.

Content Protection for Blu-Ray
Features Realtek ALC 892 HD Audio Codec with loss-less content protection technology that allows full-rate audio and quality performance for Blu-ray Discs.

8 Channel High Definition Audio
Integrated 8-channel HD Audio CODEC delivering advanced multi-channel audio and bringing you the experience of home theater-quality sound.

Dual Gigabit LAN
The dual Gigabit LAN design allows a computer managing network traffic between two separate networks and ensures rapid data transfer from WAN to LAN without any latency.

HDCP
A specification developed by Intel Corporation to protect digital entertainment content across the DVI/HDMI interface. HDCP encrypts transmission of digital content between HDCP-compliant devices that it allows users to enjoy HD content through HDCP-compliant playback software.

eSATA
The signal quality and the Max cable length is 2x longer than the conventional one. It also supports external HDD hot plug and keyed connector end for fool-proof.

eJIFFY
ECS eJIFFY is a Linux based interface for a fast boot application which is compressed in a CD to install on the hard drive.Within 8 seconds after the computer boots up, eJIFFY is ready to provide users the total enjoyment for web browsing, photo reviewing and on-line chat. Instead of waiting for the regular OS to start up, eJIFFY serves a convenient center to have quick fun or a glance at the hot news in today's fast pace world where nothing can be too quick.

eBLU - BIOS Live Update Utility
ECS eBLU utility makes updating BIOS fast and easy. eBLU saves time and hassle of searching for BIOS online and avoid complicated flashing steps. With simple and easy steps it checks for new BIOS version on-line and safely guides the user to flash the system BIOS.

eDLU - Drivers Live Update Utility
ECS eDLU utility makes updating Drivers fast and easy. eDLU Saves time and hassle of searching for Drivers online and avoid complicated steps. With simple and easy steps it checks for new Drivers version on-line and let the user to update the Drivers.

AMD Vision Ready
Build your PC with VISION Technology from AMD. Combine AMD processors and ATI Radeon TM graphics to see, share and create a more vibrant digital world.

EuP Certified
ECS Motherboards have been certified by EuP. EuP certification verifies that ECS motherboards comply with European Union stander to decrease the environmental effects and promote sustainable environment. Save energy and keep healthy environment by choosing ECS motherboards.

ROHS
Choose an environment-friendly, fully RoHS-compliant ECS product as the foundation for keeping harmful substances out of our ecosystem.