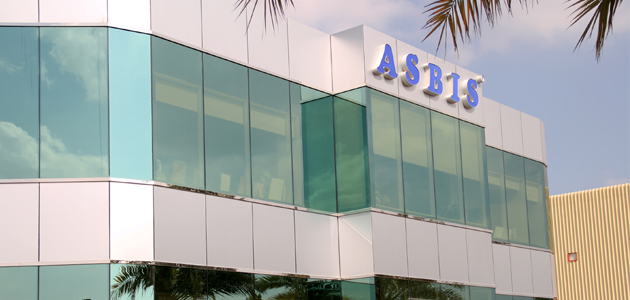 About ASBIS Solutions
ASBIS ASBIS is a leading Value Add Distributor, OEM and Solutions Provider of IT, loT, AI across GEE, FSU, MEA. The company specializes in value added distribution (VAD), B2B market solutions and ICT products distribution from global suppliers. Cooperating with IT industry leaders, the Group's expert teams configure hardware products and software elements, cloud-based services and technologies to create commercially viable solutions of choice..
SECURITY SOFTWARE SOLUTIONS

Symantec is a global leader in providing security, storage and systems management solutions to help customers – from consumers and small businesses to the largest global organizations – secure and manage their information against more risks at more points, more completely and efficiently than any other company.

ESET is a global vendor of security software for corporate customers and consumers. ESET develops software solutions that deliver instant, comprehensive protection against evolving computer security threats. It has pioneered and continues to lead the industry in proactive threat detection.

AVG is a global security software provider, protecting more than 110 million users around the world using the latest in cutting edge security technologies. AVG is recognized as one of the biggest players in the security software market and one of the most recognizable names in online threat protection.
STORAGE & BACKUP SOLUTIONS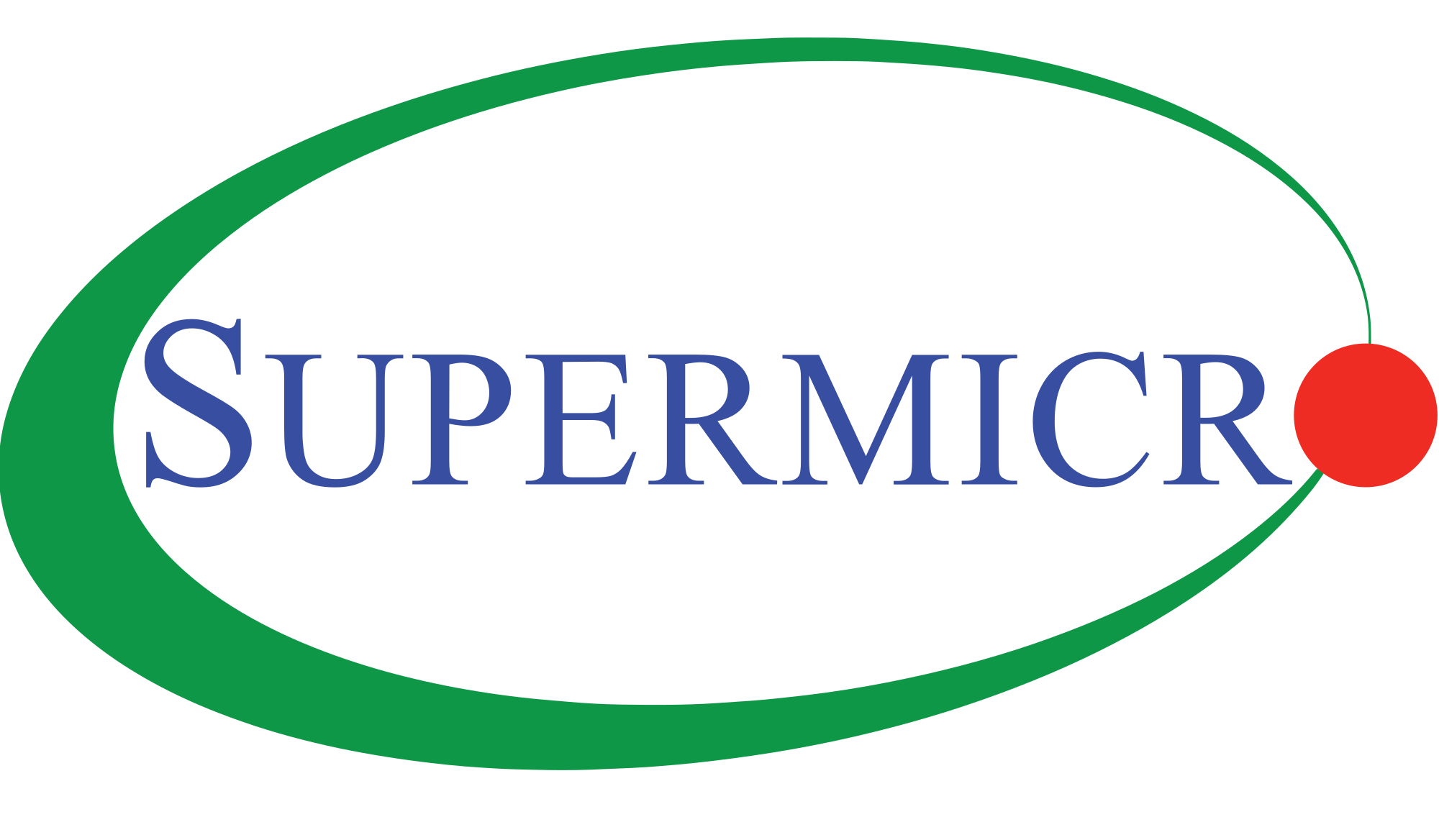 SUPERMICRO is a global leader in high performance, high efficiency server technology and innovation. We develop and provide end-to-end green computing solutions to the data center, cloud computing, enterprise IT, big data, high performance computing, or HPC, and embedded markets. Our solutions range from complete server, storage, blade and workstations to full racks, networking devices, server management software and technology support and services.

Seagate is the market leader in storage solutions. With over 30 years experience, Seagate has the expertise as well as the global presence, processes and resources to consistently design, build and support the industry's highest quality storage products. Seagate offers NAS (Network Attached Storage) solutions for centrally storing data on the network.

Western Digital has long been at the forefront of game changing innovations. From the invention of the first hard drive to recent advancements in 3D NAND our journey of innovation continues to inspire those who dare to think big about the possibilities of data. Western Digital® (NASDAQ: WDC), a leading data infrastructure company, today announced that it is sponsoring and exhibiting at VeeamON 2019, showcasing how its extensive portfolio of Veeam supported solutions from flash to cloud enables enterprises to efficiently manage Always-On™ infrastructures, protect and manage data workloads at massive scale, and ensure business continuity either on-premises, in virtualized or hybrid cloud data center environments. A/V editing.

Toshiba a recognized global technology leader, Toshiba is at the forefront of the IoT revolution, and can help you make that transformation. We helped pioneer information and communication technology (ICT) and bring decades of real-world experience in energy, social infrastructure, semiconductors, transportation, electronics and manufacturing. Having developed deep expertise from the edge to the cloud, Toshiba provides a global IoT perspective to help companies move into a new era of possibilities and profitability..

AccelStor True Performance of Flash Storage. AccelStor is advancing the paradigm shift from conventional disk arrays to modern all-flash storage platforms. As an innovator of software-defined all-flash arrays, AccelStor enhances line-of-business operations by fortifying IT infrastructures with the true power of flash technology. FlexiRemap® — AccelStor's award-winning RAID replacement technology — harnesses the latest advancements in processor architecture that enables AccelStor all-flash storage arrays to achieve unparalleled performance, versatility, and durability. Using FlexiRemap® technology, AccelStor's NeoSapphire™ all-flash arrays deliver an extremely high performance, even for real world random workloads where our 4KB block size fits the Flash memory size exactly and provides robust data protection and rich features for enterprise customers. NeoSapphire™ all-flash arrays come as a complete storage appliance in a standard 1U or 2U per rack-mount form factor per node to meet the needs of top-tier storage system. These systems support I/O-intensive applications, including VDI, artificial intelligence, IoT, data center, server and client virtualization, HPC, databases, FinTech, and media production.

Infortrend, over 25 Years of Enterprise Data Storage Expertise. CIOReview Magazine just named Infortrend as one of top 10 most promising storage solution providers in 2018. Infortrend Technology is a pure-play Enterprise Data Storage solution provider with 25 years of history and a public listed company (TWSE: 2495) in Taiwan since 2002. In order to deliver the highest quality products and services, Infortrend integrated product development, design, manufacturing, technical consulting/ support to deliver a comprehensive solution to our customers and successfully deployed more than 600,000 redundant rack-mounted systems worldwide.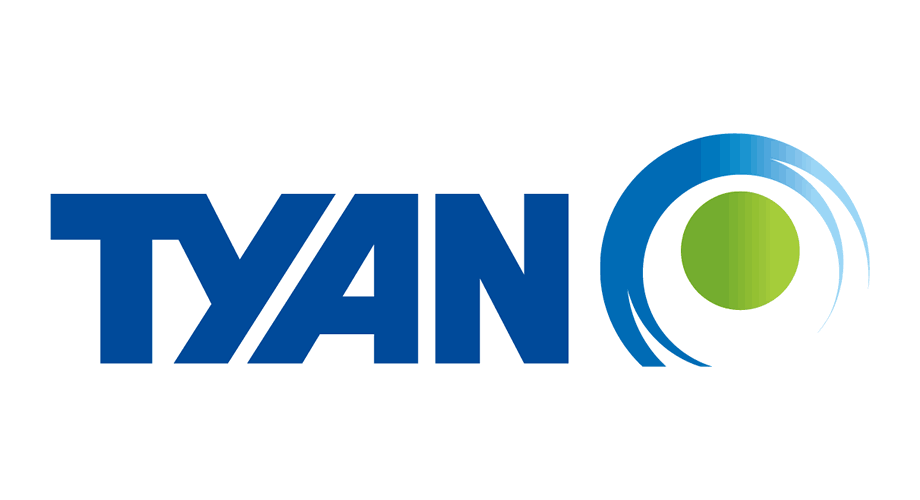 TYAN enables its customers to be technology leaders by providing scalable, highly-integrated, reliable platforms for a wide range of applications such as high-end server and workstation usage in markets such as CAD, DCC, E&P and HPC. TYAN's time-to-market strategies and cutting-edge engineering processes distinguish them from the competition. Many TYAN customers have had their TYAN-based products recognized within their industries, garnering a multitude of distinguished awards.

Infinidat was founded in 2011 by a team of storage industry experts focused on returning business value to customers by eliminating the compromises between performance, availability, and cost, at multi-petabyte scale for enterprise storage. The Infinidat team, spanning generations of storage industry experience and previous product successes, has become an industry leader by developing a better, faster way to store and protect multiple petabytes of data, with the highest possible availability, at the lowest possible cost. All of this work was done with a single goal in mind – enable customers to spend less on their infrastructure and focus more on innovation, growth, and competitive advantage.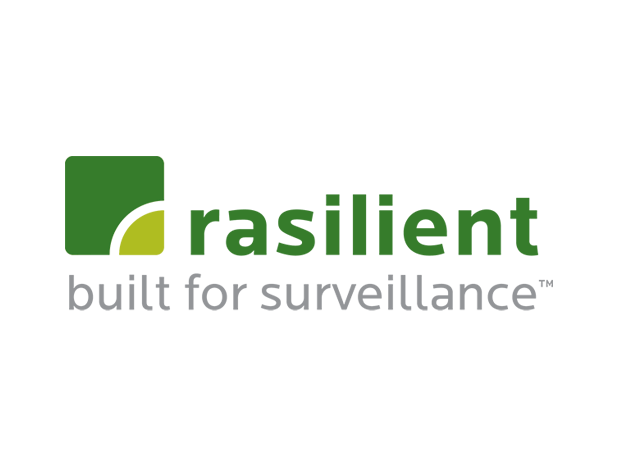 Rasilient purpose-built, VMS agnostic technologies allow you to use forensic-grade IP surveillance for various applications. We demand the ultimate surveillance quality and reliability from our products to protect your organization's interests. Our equipment is designed to record everything that is passed on to our system with no recording gaps. Our system has information integrity. We make sure everything recorded stays recorded. We protect your investment with scalable architecture. As your needs change, more storage capacity and processing power can be added independently to your existing system.

ASUS With the growth in popularity of cloud services, companies are increasingly adopting an integrated approach to technology-based innovation in order to increase mobility, improve productivity, make communication more effective and fulfil social responsibilities. Long-gone are the days when purchasing IT equipment just meant buying computers — modern businesses have multi-faceted needs that require a systematic and integrated approach. ASUS provides a comprehensive range of products, all incorporating reliability, information security, and eco-friendly engineering right from the design stage, with exclusive technologies such as embedded security chips and energy-saving processors to ensure optimum performance. Founded on quality and innovation, ASUS delivers all your security, application virtualization, cloud storage, mobile office, and large-scale data retrieval needs, with a wide range of integrated solutions for all types of business.

Nexenta is the original market maker and leader in Software-Defined Storage (SDS) for multi-cloud-focused enterprises and 5G and IoT-driven telcos and SPs; with nearly 3,000 customers, 300 partners, 50 patents, and nearly 2,000 petabytes of storage capacity under management. Nexenta uniquely integrates its platform-agnostic software-only innovation with strong "open source" community collaboration. Nexenta flexibly enables a wide variety of legacy, enterprise, 5G, and IoT-driven telco and next-gen cloud-native apps, on certified cloud platform, protocol and hardware infrastructures to power the most cost/performant multi-cloud data centers. Nexenta portfolio is 100% software-based that can be used as a "Bare-Metal Hardware Appliance," as a "Virtual Storage Software Appliance (VSA)," on a virtual machine or container, or as multi-cloud-based "Software as a Service (SAAS)." Nexenta provides enterprises with total freedom and flexibility via its industry-leading multi-cloud software innovation, multi-channel collaboration, distribution, service, and support, globally..
NETWORKING & INFRASTRUCTURE SOLUTIONS

TP-LINK is a global provider of SOHO & SMB networking products and the World's No.1 provider of WLAN and Broadband CPE devices, with products available in over 120 countries to tens of millions customers. TP-LINK continues to provide award-winning networking products in Wireless, ADSL, Routers, Switches, IP Cameras, Powerline Adapters, Print Servers, Media Converters and Network Adapters for Global end-users.

Grandstream Networks, Inc. has been connecting the world since 2002 with SIP Unified Communications solutions that allow businesses to be more productive than ever before. Our award-winning solutions serve the small and medium business and enterprises markets and have been recognized throughout the world for their quality, reliability and innovation. Grandstream solutions lower communication costs, increase security protection and enhance productivity. Our open standard SIP-based products offer broad interoperability throughout the industry, along with unrivaled features, flexibility and price competitiveness..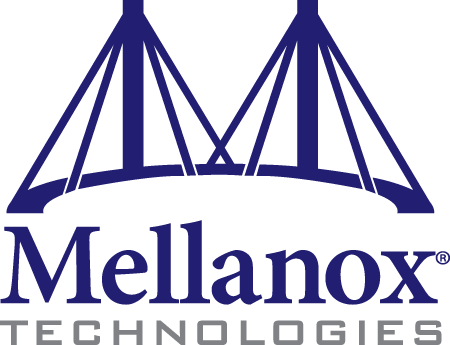 Mellanox Technologies (NASDAQ: MLNX) is a leading supplier of end-to-end Ethernet and InfiniBand intelligent interconnect solutions and services for servers, storage, and hyper-converged infrastructure. Mellanox intelligent interconnect solutions increase data center efficiency by providing the highest throughput and lowest latency, delivering data faster to applications and unlocking system performance. Mellanox offers a choice of high performance solutions: network and multicore processors, network adapters, switches, cables, software and silicon, that accelerate application runtime and maximize business results for a wide range of markets including high performance computing, enterprise data centers, Web 2.0, cloud, storage, network security, telecom and financial services. .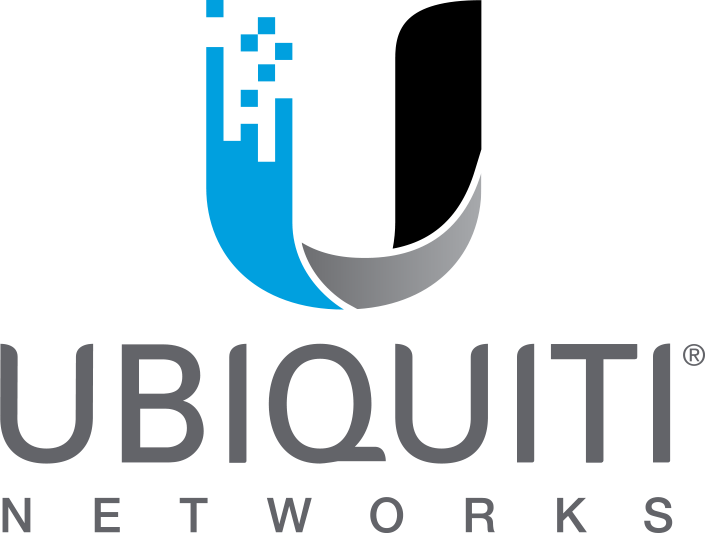 Ubiquiti Networks (NASDAQ : UBNT ) is closing the digital divide by building network ommunication platforms for everyone and everywhere . with over 10 million devices deployed in over 180 countries , Ubiquiti is transforming under-networked businesses and communities . Our leading edge platforms , airMAX , UniFi , airFiber, support of a global user community to eliminate barriers to connectivity.

MikroTik is a Latvian company which was founded in 1996 to develop routers and wireless ISP systems. MikroTik now provides hardware and software for Internet connectivity in most of the countries around the world. Our experience in using industry standard PC hardware and complete routing systems allowed us in 1997 to create the RouterOS software system that provides extensive stability, controls, and flexibility for all kinds of data interfaces and routing. In 2002 we decided to make our own hardware, and the RouterBOARD brand was born. We have resellers in most parts of the world, and customers in probably every country on the planet. Our company is located in Riga, the capital city of Latvia and has more than 280 employees.

Mimosa is a different kind of moonshot, one right on the ground that reimagines how people will get amazing internet access via wireless across the globe. To tackle a challenge of this magnitude, we've brought together the industry's brightest leaders, with experience from some of the most disruptive technology companies. Our passion is evident. With a goal of not simply connecting more people to the internet, but making internet access even better, faster, and stronger than it is today, we are driven. We get things done with spirit, flair, courage, instinctive intelligence, and collaboration. Our team is made up of diverse talents and backgrounds and we strongly believe that these differing perspectives, ideas, convictions, values (and sense of humor) make our company stronger and our solutions better.

Napatech's Reconfigurable Computing Platform helps companies to reimagine their business, by bringing hyper-scale computing benefits to IT organizations of every size. Napatech's Reconfigurable Computing Platform enhances open and standard servers, to boost innovation and release valuable compute resources, that improve services and increase revenue. A wide range of users have used FPGA-based SmartNIC software and hardware to improve their networks, including hyperscale cloud operators, telecom and cable service providers, managed service providers, Fortune-5000 enterprise and government operators. Learn how you can benefit from Reconfigurable Computing. Napatech's Reconfigurable Computing Platform flexibly offloads, accelerates and secures standard servers based on a broad set of FPGA software for leading IT applications. Napatech's FPGA-based SmartNIC software and hardware solutions are designed to improve your application performance and provide ultimate network flexibility, from cloud, premise and hybrid designs.