IronWolf 110 SSD World's First SSD for NAS

IronWolf 110 SSD is an enterprise-class drive equipped with DuraWrite™ technology, allowing for increased performance and reliability. Watch the following video to learn more about this fascinating technology.
Increase NAS Performace & Reliability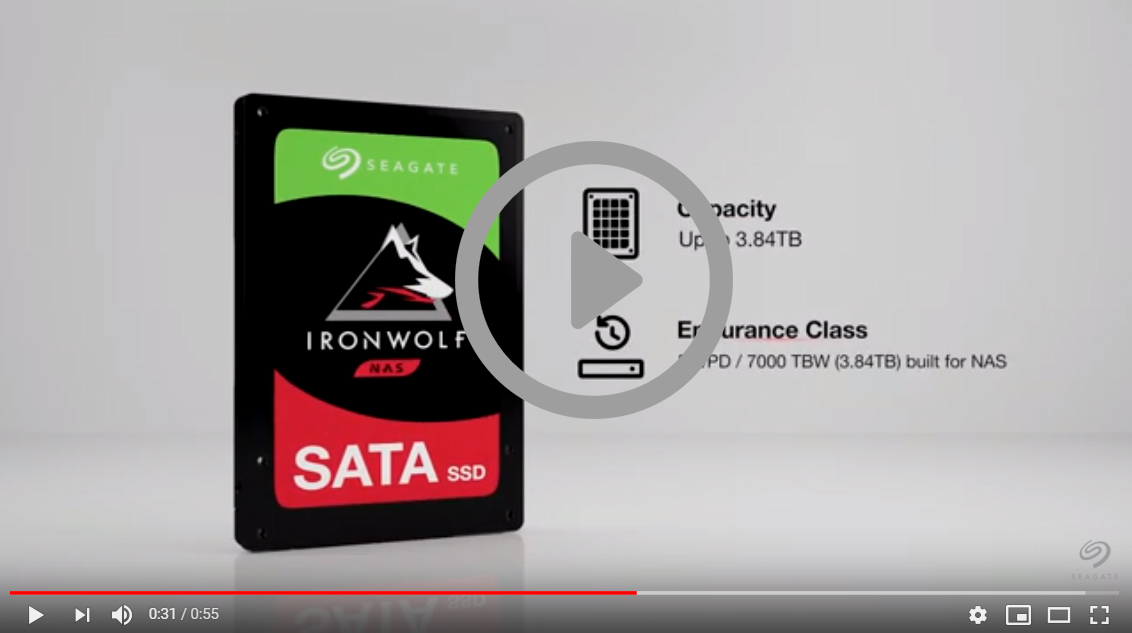 Achieve Pure Performance in Small Business NAS
Small businesses using AFA systems can be fully utilised with sustained data rates up to 560 MB/s, which allow the server to deliver more data in a multi-user environment. Using an AFA, such as a Synology FS3017 fitted with the 3.84 TB IronWolf 110, will bring your business to the next level of storage.
Be More Creative with SSD Cache in NAS
The IronWolf portfolio includes hard drives and solid state drives for NAS systems. IronWolf 110 SSD can be integrated for caching capabilities on compatible NAS, such as the QNAP TVS-951X. Having a hybrid of HDD and SSD allows for caching that provides maximised capacity, minimal cost and optimal performance.